Day 10 Prompt: Goal
Decide on ONE goal you'd like to make happen in the next 30 days. What is it and how will you feel when its done? Goals are more likely to happen when you share them with others.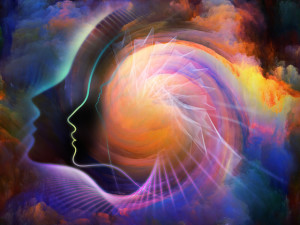 This is a biggie. My goal is to get more healthy and fit. In order to know that we have achieved our goals we need a measurable outcome. How does one measure being healthier? A lot of times we look to the scale or the tape measure. Typically when people do these things it is in order to lose weight. But — from past experience if I get fixated on a number, and I am not making progress fast enough, I get frustrated and fall off the horse. Still in order to get more healthy we need to take measurable action such as:
Exercising Regularly: Following a consistent plan day to day, such as walking 30 minutes a day or other basic exercise routine
Eating Right: Cutting out junk food, processed foods, sugar, caffeine / eating more fruits and vegetables, eating more lean meats, etc.
Drinking Water: At least 1 gallon/day
If I am to measure these, I may need to start with a base line of activity and record those types of activities each and every day. This way by the end of 30 days I'll know if I have done these things more consistently and with better quality. I can compare how I am doing now to how I am doing then and see if I have reached a goal of an overall healthier lifestyle.
Spirit is moving me to lose the weight. But, I worry its my ego and inner parent that's pressuring me. No one needs to pressure me — I'll do it to myself (and not necessarily in a good way). The question is where is this drive/desire coming from? Why now?
I'm mad. I'm angry. I feel betrayed by my body. But then I've not treated my body all that well over the years, so why wouldn't it fight back with sickness and disease? Especially when it deserves better treatment.
I've suffered from self-loathing (on a number of levels and in a number of ways — but specifically over my weight), brought to me by my loving mother who hated the way she looked. Not her fault – she too was told she was fat all her life (though she was not). Yay generational inheritance. Well that ends right now, right here, with me. I don't need this extra baggage in my life. I decided I was going to perform the Ho'oponopono for 30 days to mend the rift between me and my body. Read more about the Ho'oponopono…
I'm also going to post my food-exercise entries as well. They'll be pretty loose until I make a custom post type for them.